Basic company data and contacts of

VUPS services
(VÚPS, servis a služby s.r.o.)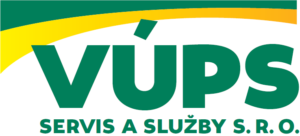 VUPS services  (VÚPS, servis a služby s.r.o.) is the daughter company of The Research Institute of Brewing and Malting (Výzkumný ústav pivovarský a sladařský, a.s.). It provides commercial services which are not associated with research and development activities.

Basic data:
Company name:            VÚPS, servis a služby s.r.o.
Registered office:          Lípová 511/15, Praha 2, 120 00
Corporate ID No.:         06585892
Tax ID No.:                    CZ06585892
Commercial Register: Commercial Register by the Municipal Court in Prague under file No. C 284852
Account number:     115-5479770287/0100
Contacts:
Managing Director:   Prof. Ing. Tomáš Brányik, Ph.D.
tel: +420 224 900 110, mobil: +420 728 609 118
Financial Manager:   Ing. Tomáš Likler

tel: +420 224 900 140
Secretary:   MgA. Jitka Tůmová

tel: +420 224 900 100, +420 545 210 111