Brewer's yeast
One of the activities of Research Institute of Brewing and Malting is sale of yeast for breweries and microbreweries in the CZ and abroad.
Apart from strains used for production of common beer, the Institute offers many other strains (for beer of different types e.g., Ale, Bock, Dopplebock, Saison).
These may be interesting mainly for smaller breweries or microbreweries where it allows enlargement of their production.
A current overview of standardly delivered yeast strains is available at contacts given below.
Standardly, yeast is delivered in three forms:
Pure yeast culture in form of slant agar
Pure yeast culture in form of pitching wort
Pressed yeast, strain RIBM95

Lyophilized yeast
Together with the yeast strain, a certificate of microscopic purity and taxonomic classification is delivered. Upon the request, the origin statement or fyto certificate of Ministry of Agriculture may be delivered.
Description of the forms of supply of yeast cultures
I. Purity of strained yeast supply in form cultures on the slant agar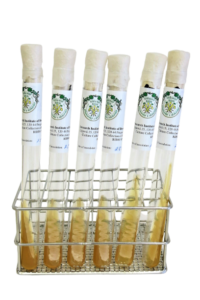 A good - working microbiology laboratory and yeast propagating plant is necessary for an application to plant scale.
Storing and transport conditions
If the test tubes with yeast culture held in cold conditions (1 - 4 °C) is life expectancy 3 month. After that time yeast culture have to be reinoculated.
During transport is necessary respect superior caution by breakability (glass package) and temperature (under 20 °C). Time of transport is maximal 24 hours.
Reservation - delivery time
Concrete yeast strain has to be reserved minimal two weeks before date of supply. Arbitrary yeast strain from the RIBM cellection may be prepared according to the customers demand but in some cases the time for this may be 1 month.
II. Purity of strained yeast supply in form of culture heads in the Pasteur balloon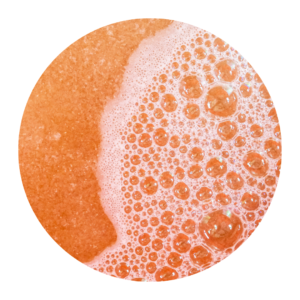 For application to plant scale is necessary good yeast propagating plant (microbiology laboratory isn't necessary). This form is problematic by long-term storage and transportation, therefore it is suitable for the customers from the Czech Republic only.
Storing and transport conditions
Storage conditions are very pretentious. Temperature has to be between 3 - 5 °C is life expectancy a few hours.
Transport is very pretentious too, because this form is liquid medium in glass balloon. We don't ensure transport this form.

Reservation - delivery time
Fermenting wort has to be reserved minimal two weeks before date of supply. The date of supply has to be determinate strictly. Change of date supply isn't possible. Price is charged even if fermenting wort wasn't taken. Taking has to be personal.
III. Purity of strained yeast RIBM95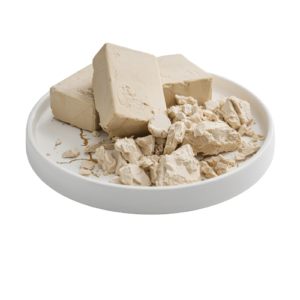 Special pressing yeast has dry mass is about 30 % solid in quantity 1 (packaging 100 g or 1 kg). This form is convenient for transport to long distance above all by air, for foreign countries.
Storing and transport conditions
The pressed pitching yeast can be held in cold conditions (0 - 2 °C) and life expectancy is 4 - 6 weeks.
Optimal temperature conditions are necessary guarantee during transport in cold box. Maximal time of transport is 72 hours. After that is necessary put the pressed pitching yeast into cold box with temperature 0 - 2 °C.
Reservation - delivery time
The supply of pressed pitching yeast has to be reserved minimal four weeks before day of supply.
IV. Lyophilized yeast / RIBM191, 192, 193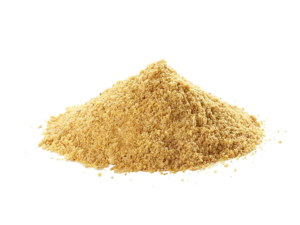 Freeze-dried Saccharomyces cerevisiae strains were isolated from spontaneous fermentation of grape juice.
Dosage - 15 g of yeasts per 100 l.
Yeast AMPELOSY - sensory characteristics
For BEER:
191 - nettles, grape tones, tiny aroma of cloves and balanced taste
192 - pineapple, tropical fruit, delicate clove tones
For CIDER:
191 - natural semi-dry CIDER, aroma and taste of red apple and lemon, slight acidity
192 - natural dry CIDER, apple and pineapple, stronger acidity
193 - strongly suppressed  original apple aroma, dominant notes of blackcurrant and flowering herbs thyme, nettle, heather, mild acidity. Slower fermentation.
Orders and supplies/delivery of yeasts:
 in forms I – II  ( slant agar, pitching wort)
in form III - IV (pressed yeast RIBM95, lyophilized yeast)