VÚPS (RIBM) Publishers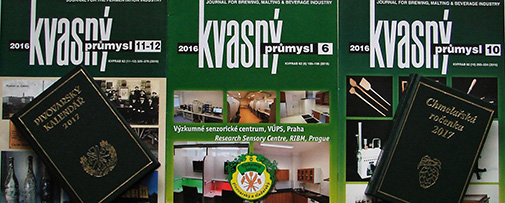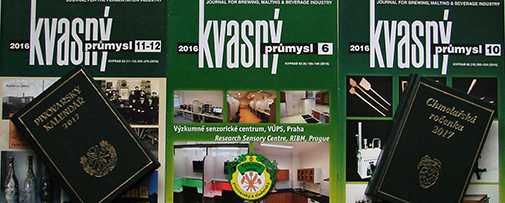 Research Institute of Brewing and Malting operates also a publishing house. The activities include the publication of a profession-focused journal Kvasný Průmysl and various non-periodical publications such as collections, technical and technical-popular books.
Kvasný průmysl ( www.kvasnyprumysl.cz, Kvasny Prum., ISSN 0023-5830 (print), ISSN 2570-8619 (online) reg. č. 46 764, MK ČR E 4587) is the only technical periodical in the field of brewing and malting in the Czech Republic.
The publishing house is not focused exclusively on highly specialized publications for malting and brewing experts, although a considerable part of the production concentrates on these areas. It publishes also scientific-popular publications for the wide public in which lay readers interested in brewing can find copious information on beer, other foodstuffs, and the history of food and beer production in our country.
Despite its specialized character the publishing house does not serve only the needs of the Institute but ensures also publication projects for clients on commercial basis.
Non-periodical publications
Mgr. František Frantík
tel:       +420 224 900 129
mobil: +420 603 431 322
Books and journal distribution - Brno
Yvona Baumgartnerová
tel:    +420 545 578 703 kl. 33
fax:   +420 545 321 225